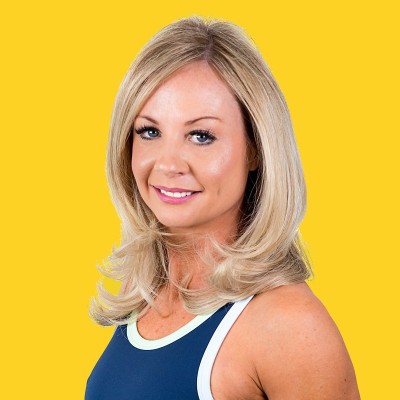 Michelle
03 May 2022
It's currently maternal mental health awareness week and this year's theme is 'Journeys to recovery'
Maternal mental health problems affect 1 in 10 women during pregnancy and the first year after having a baby. One of which was Mother Fit expert advisor @supportingsteps, read on for a snippet of her experience with maternal mental health.
Being pregnant at 23, it was hard. I was working in North London as a Support Worker, going into hostels and homes of people with mental illness, drug abuse, ill health.. It wasn't exactly the safest job for a pregnant girl. But everything was going well until around week 22.
I got very unwell and the illness wouldn't shift. It felt like the flu but with a terrible headache that just wouldn't go. I went into hospital and I had some checks and they confirmed I had some sort of virus. I went home, still didn't feel much better so went back in and had further bloods. Once there, I heard a midwife say on the phone "I have a pregnant mum here with positive CMV, can you come and see her?" And from that moment on it all changed. 
I was sent to the A&E department to be put on antibiotics because they suspected viral meningitis, and once in the room the doctor said to me "I've just been told you have CMV, this is not good." I googled CMV, and when I read what it was, I genuinely believed they'd got it wrong. 
It was all a bit of a whirlwind then. We had appointment after appointment. Just before Christmas I had a doctor tell me "Don't worry, the baby will possibly be deaf, but other than that you should be fine, we will look after you, have a good Christmas." 
Sent away to enjoy Christmas, I felt a little relieved, but also a bit like I just have to accept that my baby may be deaf but that's ok because it could have been worse! I was confused. 
After Christmas, we had a growth scan to check how things were going. I will never forget this day. The trauma is still very raw. 
We had the scan, but the sonographer went out and came back in with a specialist "We know you are a confirmed case of CMV, we need to perform an amniocentesis test to see whether you've passed the virus on. Unfortunately, there is a chance that your baby could be deaf, blind, have mental disabilities or be stillborn. It is vital we do as much as we can to check what is going on". 
I remember breaking down like I've never done before. The realness of the situation had flown me into panic. There and then I allowed them to do an amnio, at 28 weeks pregnant, with no prep, no time to think. I laid there watching them insert the long needle into my bump praying they didn't harm him. I was told to prepare for potential early labour. 
An agonising 2 weeks passed before we got the results "the virus was NOT present in the amniotic fluid.. You haven't passed the virus on!" 
We were all overjoyed. The relief was immeasurable. 
This joy only lasted 2 more weeks. At 32 weeks pregnant, a midwife phoned me and said "Unfortunately we think the results were false. You need to go into UCLH to see a specialist" 
I broke down "But why does it matter if I've passed it on? Why do we need to know now?" 
"Because you are allowed to terminate the pregnancy" 
I will never get over that feeling. It was like real pain. I dropped the phone and hysterically phoned my mum. She rushed to me and phoned the hospital back. I couldn't even speak. 
We went to London, but I had made my choice. Whatever the outcome, I was having this baby. They did another amnio. The emotions were unbearable.
Another 2 week wait to find out in fact I had passed the virus on. We then saw another specialist at UCLH that performed a brain scan in utero. All looked ok for now. 
At my 36 week check I broke down and asked them for a caesarean. She agreed. I had this fear that he wouldn't make it through birth. She could understand why. 
I would lay awake at night planning the funeral of my unborn baby. Wondering whether we would ever be able to cope with a stillbirth or a child who was deaf and blind. That's the first time I've ever written that down.
At 39 weeks + 2 days, 28th March at 11.06am, my little baby was born. His cry was like nothing else I'd ever heard. The relief was just phenomenal. 
The anesthetist shouted "JENNA, he's huge! He's perfect!" He was 8lbs 12oz. This didn't look like a CMV baby. He didn't have the small head and the low birth weight. 
After he was born, I went to a ward and it was just a barrage of tests and doctors. He kept having these weird tremors and they said 'sorry, this is likely neurological'. They took him for an ultrasound on his brain and came back with bad news. 
"We think we can see brain damage. We need to take him to special care and start Iv medication to try and stop the damage." 
Absolutely not. Something told me no. That particular IV medication has long lasting implications, they've told me about this before. "I don't want you to take him, phone the specialist at UCLH, she told me his brain looked fine. His head isn't small. His weight isn't low. He's not going into special care."
The specialist agreed with me, the hospital agreed with her and they decided they'd book an MRI to confirm the brain damage before they started any treatment. 
6 long days in the hospital we waited. They wouldn't let us home. I was crying all day everyday. Max didn't sleep a wink. I didn't sleep a wink. I struggled to breastfeed so badly. I was a mess and I felt awful. Everything was just so awful. The ward was so loud. I had to depend on busy midwives to try and help me. My visitors kept me sane but I couldn't even talk about what was happening. 
Then the day came. The MRI. My mum came with me and I was so completely hysterical wheeling my 5 day old baby into this MRI room, they literally had to sit me separately to calm me down. I couldn't even take him into the scanner, my mum did. I calmed a little and sat in the waiting room and this lady was next to me "I'll pray for you" she said. I broke down again. 
I can't even tell you how long it took to get the results. But they came back all clear. Nothing wrong. No brain damage, no low birth weight, no small head, passed his newborn hearing test, his eyes were responsive to light. Not a single.thing.wrong. 
But what followed was constant tests. Failing hearing tests and comments like "well you know the risk is so high for deafness, I won't be surprised if this is the start". And "Well you need to look out for signs of autism, this is a progressive illness". He had a heart murmur. They thought they saw a hole on a heart scan (turns out, wrong again). It was constant. 
I couldn't enjoy my baby because all I did was worry. I was an anxious mess. I wasn't myself for years. I couldn't even talk about it. I hid my feelings well. I would go to baby groups and wish everyone would say "I cry everyday too" but no one did. 
I felt alone, I had plenty of visitors but I never felt present. I never felt 'there'. I never enjoyed going out with my friends, I lost myself. I couldn't enjoy the same things. I felt like I wasn't allowed to do anything but stay home with Max looking after him.
He had severe colic and reflux. Everyday was tough. He didn't sleep. I didn't ever want to take him anywhere in case he cried. I was a complete, anxious mess. I spoke to my amazing HV but I never fully opened up. I had flashbacks of being in the hospital… I could even smell it. But I never got help, I couldn't even bring myself to talk about it. I still cry about it now.
The trauma was so real. I think I was secretly battling PND and PTSD. But it wasn't just the trauma, it was me transcending into a mum. I had no understanding of how to feel or how to be. I was young and I looked even younger. I felt under pressure all the time. It took me years to realise I was still allowed to be Jenna.. I wasn't JUST a mum. I was still me. 
This is a part of motherhood that isn't spoken about enough. Changing from you and into a mum is tough. It's confusing and it's not something I feel people shine a light on. I think if there was more done around this topic, we would potentially have an easier time… or maybe we wouldn't but we would probably understand our own feelings more. 
But also I'm not sure there's enough support for mums that go through difficult pregnancies and how medical issues in children impact the mental health of the mother. I haven't even got started on telling you about what happened with my second child.. That's a whole new story, but one that is unfortunately similar in many ways. Second time was a traumatic birth followed by a prolapse and now 5 years worth of dealing with a rare medical syndrome. She's under 6 different medical teams and it's hard. Interestingly, not once has a medical professional asked me if I'm okay or whether it had impacted my daughter mentally.
Being a parent in general is tough. Full of choices, full of ups and downs. It's real tiredness. It's planning, prepping and never stopping. We either pressure ourselves or we have pressure from others. 
Is there something missing from parental support here? Should we all just be expected to be ok? I'm not so sure. 
So where am I now? I am fine. I get overwhelmed with the medical side of things sometimes, but I have learnt to live day by day. I don't overly trust it when doctors tell me somethings wrong- I wait until it is proven before I allow myself to act. I wasted so many years with Max panicking about what might happen. They got it wrong time and time again. So with my daughter, I take it step by step. I can't focus on the future, she has too many risks and what ifs. I can't allow myself to go there again. They both have issues but they are thriving and exceeding everyone's expectations. I am so grateful for that. 
Generally I am good, I am over the worst part. I don't have depression, I have mild anxiety (doesn't everyone?!) but it's manageable and nothing like it used to be. I'm lucky to be blessed with a husband who has helped me see things differently and helped me with my mental health. Sometimes I feel I need to talk about it, sometimes I do talk, mostly I don't.
Has any of this impacted the children? We all know that maternal mental health can directly impact children, so yes, most likely. It's likely I had high levels of cortisol in both pregnancies, more so my first, and I know that can have an impact. But luckily doing what I do, I feel I can support them and if I ever feel like I can't, I'll seek support. Has all this been the catalyst to doing what I do with Supporting Steps..? It's a huge driver for sure. 
If you are worried about your own mental health or that of others, reach out, seek support. Maternal Mental Health Alliance is a fantastic charity dedicated to the work of helping mothers and their wellbeing.
Jenna xx
Powered by Froala Editor
Powered by Froala Editor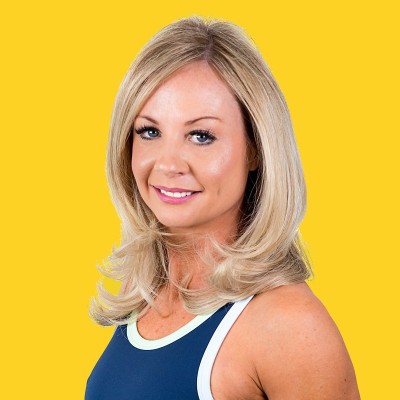 Michelle