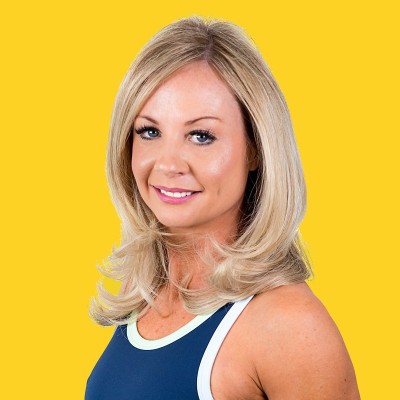 Michelle Baynham
02 Aug 2021
Sports teach children valuable life lessons while providing a foundation to build physical and mental health 
The start of the long-overdue Olympic Games in Tokyo has given my family and me Olympics fever. After watching the women's weight lifting finals together and seeing how amazing the female athletes are at such young ages, further cemented how incredible Olympians are as role models for our children. A special mention to young Sky Brown, 13, Olympic medalist! What an amazing young woman. To perform at the highest stage with the world watching! A true inspiration to all young daughters. Seeing so many young athletes in a wide variety of sports at the very top level has reminded me of the importance of sports for children.
I can't stress enough the importance of taking part in physical activity, no matter the age or activity. Remember, age is nothing but a number 😉.


Don't worry if your child isn't a natural athlete. The simplicity of just having them involved in a sport is a great start to promoting exercise and to get them moving


Knowing how to get kids into sport can lay the foundations of a lifetime of meaningful physical activity and a healthy lifestyle. In addition, there are so many positive human traits sport can have on child development. Traits including increased confidence, building leadership qualities and new friendships, to name a few.


So, how can we get our little ones into a sport they will grow to love?
Get Kids into Sports EARLY
As parents, we must first lead by example when it comes to knowing how to get kids into sport and focus on encouraging a variety of different sporting disciplines, instead of forcing them onto our children. We can encourage sports from the early stages by doing them together and gradually incorporate exercise into their life by keeping it fun before the competitive edge starts to kick in.


The famous saying "children's brains are like sponges" has never been truer in the scenario of them learning through our actions when it comes to sport and physical health. Showing them how sports can create such a positive impact on their life in a variety of ways will birth a new feeling of motivation. Therefore, giving them the kick they might need to partake in a team-based sport.
Why Team Sports?
Your child's mental and physical wellbeing are positively affected by team sports. The confidence they build will impact their self-image and mentality as they grow into their teenage years. Team sports will also allow them to feel pride and develop new skills while dealing with the concept of losing.
Developing Moral Principles
Sportsmanship and moral ethics such as fairness, integrity, responsibility, and respect are key factors within any sport. Children must follow rules and guidelines within their respective sport which then builds an understanding of not simply to win, but to pursue victory with pride by giving their best effort.

Friendships & Diversity
Children will create friendships from sport that remain intact both on and off the field which often last for many years. Friendships built with teammates from a range of different backgrounds helps children understand diversity and how sport brings people together regardless of nationality, religion or skin colour.

A Setting to Learn
Numerous studies have shown that students which are part of a sporting background tend to perform better at school. The boost in confidence from performing in front of peers, crowds and coaches regularly can transition across into the classroom. Children will be more confident to answer questions in front of the class, raise their hand and answer questions with authority.
Keep it fun at first
The concept of sport from the early years of our children's life should be a fun one. Participation should be thoroughly enjoyable and never seen as a chore. Children first start to develop this fun perspective by watching us play them, with a smile and with humour.


Some Great Ways to Make Sport More fun:
Stay Positive
Always keep a positive mindset when it comes to sport and let no signs of disappointment show. Smile frequently and always stay upbeat. We don't want to put any unwanted pressure on our children as this has the potential to leave a negative memory for a very long time. No child wants to ever disappoint their parents, so we must always talk about sports from an enjoyable point of view. Small positive comments create a positive association towards sport and how the field/track/court is a place of relief to express one's self.
Get Creative
If your son or daughter shows an interest in simply kicking a ball, create a mini-game out of it by measuring the distance of each kick. Constantly reassuring how well they are doing. Or perhaps something as simple as throwing beanbags into a hoop. Then slowly progress that into a ball.
Anything you can do that helps strengthen the perception of sport being something to look forward to and how the end goal is to enjoy themselves as much as they can.
Do sports together or as a family
The memory of passing a football between mum or dad is one we should all grow up with. Along with teaching our little ones how to ride a bike, being with them during the times they fall off, reassuring it's part of the process, to the day they no longer need stabilisers! The underlying benefits of these wonderful moments together go so deep for both our child's memory and their perception of exercise. I would highly recommend investing in a basketball hoop for your little ones to understand the basics of aiming, throwing and making a shot. Of course, your child may not show any signs of interest in your favourite sport, which is totally fine. Introduce them to a variety of different options and see if there is one, in particular, they gravitate towards. The end goal however is for it to always be fun.


Check out the
Physical Activity Guidelines
for young people from the NHS to gauge a guide to see how much physical activity your children should be doing to stay fit and healthy.
I truly believe that there is no other alternative that offers children the opportunity to build so many wonderful character traits that can rival sport. The importance of sports for children's ability to truly express themselves while developing bonds with parents, siblings and create long-lasting friendships is a constant reminder as to why it should be a staple in our lives.


Love Michelle x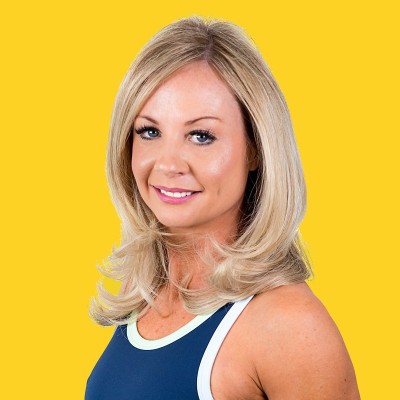 Michelle Baynham